PAT. is an architecture firm who endorses an integrated design approach to conceive sustainable buildings, based on the effective use of materials and energy resources.
PAT. has received awards in Italy and abroad and its work has been exhibited at the X Architecture Biennale in Venice, Rizoma-Italy's young architects Biennale, and the XXIII World Congress UIA Torino 2008.
WHAT WE DO
INDUSTRY AND TERTIARY
CULTURE
RESIDENCE
HEALTHCARE
URBAN DESIGN
WHAT WE BELIEVE
At PAT. we strongly believe that our well-being is deeply affected by the space we inhabit.
From this concept arises our mission: to improve the quality of life through architecture.
Whatever the scale of the project, our work starts from a deep understanding of our clients needs. To satisfy these needs while adding the extra bonuses of good design is our goal.
We aim at making inspiring buildings whose beauty is the result of a logical, scientific approach. Organisms where the structure, envelope and systems work together, offering the user physical and psychic well-being, reducing energy consumption, maintenance and work on site.
We strive to design an urban environment where old and new coexist, enriching our cities, improving them, leaving them more beautiful and liveable.
HOW WE WORK
To live up to this expectations we build a dedicated integrated design team for every project, and we involve all of the different specialist engineers from the very first brainstorming meeting in order to incorporate as many inputs as possible in early design stage.
Over the years we developed tight bonds with selected engineers and consultants, cooperating on projects both in our country and abroad.
Fighting for sustainability in every project, we developed €CO, our own tool to run environmental life cycle costing analysis in order to find the right balance between construction cost and green building strategies.
Research in this field is run at University level and was presented in a number of international conferences over the last few years (Setac Goteborg 2010, Ecomondo Rimini 2011, Setac Berlin 2012 and Rome 2012, PLEA Los Angeles 2016 and Edinbourgh 2017).
WHERE WE WORK
Deeply rooted in the Italian design culture, PAT. is a boutique firm with a global outreach. We are based in Torino, the Italian capital of industry and high tech manufacturing, who reinvented itself as a culture powerhouse and tourist mecca. We have projects in four continents and we are currently building on site in Italy, Kenya and Qatar.
F+P
F+P was established in 2011 as a joint venture of PAT. and Studio Ferdinando Fagnola, a boutique firm with over 40 years of experience in high end residential projects, offices and museum design, with PAT. The move came after a few years of collaboration which, capitalizing on the mix of experience and fresh ideas, lead to a series of competition awards and joint commissions for a museum and a top end residential estate.
MEET THE TEAM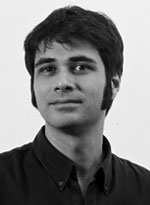 JACOPO TESTA
Founding partner.
Born in Torino in 1974. He studied architecture in Torino and at the Oslo School of Architecture.
He graduated from Politecnico di Torino in 1999.
He worked for Cliostraat, an acclaimed design collective and Studio Buonomo Veglia, an architecture and engineering firm with a portfolio of libraries and buildings for the healthcare.
He established Testa & Veglia Architetti in 2002.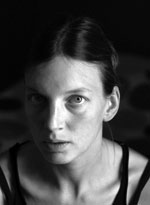 FRANCESCA THIÈBAT
Founding partner.
Born in Torino in 1976.
She studied architecture in Torino and at the Bartlett School of Architecture and Planning in London.
She graduated from Politecnico di Torino in 2001. Until 2003 she worked with architect Paolo Thiébat, an expert in subtle new additions in historical and alpine contexts. From 2003 to 2005 she worked for Andrea Bruno, one of the leading Italian architects of his generation.
A founder of design collective Migma, Francesca holds a Phd from Politecnico di Torino, where she is a researcher in the field of new building technologies and sustainable design.
She is a member of SITDA, the Italian Society of Architecture Technologists and of Rete Italiana LCA. She presented researh papers in sveral international congresses, such as SETAC Gotherbog 2009, SETAC Berlin 2012, Ecomondo Rimini 2010.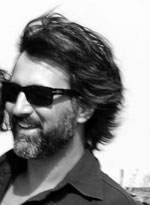 ANDREA VEGLIA
Founding partner.
He studied architecture in Torino, Oslo and Los Angeles. In California he researched his graduation thesis on modern steel housing, working in contact with Case Study House master Pierre Koenig.
He graduated from Politecnico di Torino in 2001. He worked for Studio Buonomo Veglia and established Testa & Veglia Architetti in 2002.
He served as architecture editor of Label Magazine, which he co-founded, from 1997 to 2007. He has contributed articles to Label, Il Giornale dell'Architettura, deArchitect, Italic, and other publications.
He has been member of the directive board of the design community Turn.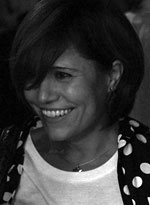 BENEDETTA VEGLIA
Founding partner.
Born in Torino 1976. She Studied architecture in Torino and at the Escuela Tecnica Superior de Arquitectura de Madrid.
She graduated from Politecnico di Torino in 2001. Worked for the architecture and engineering firm Buonomo Veglia as project and building director. Her field of experience includes offices, libraries, museums and congress centres. In 2002 she started an indipendent partnership with Francesca Thiébat.
She is among the founders of design collective Migma.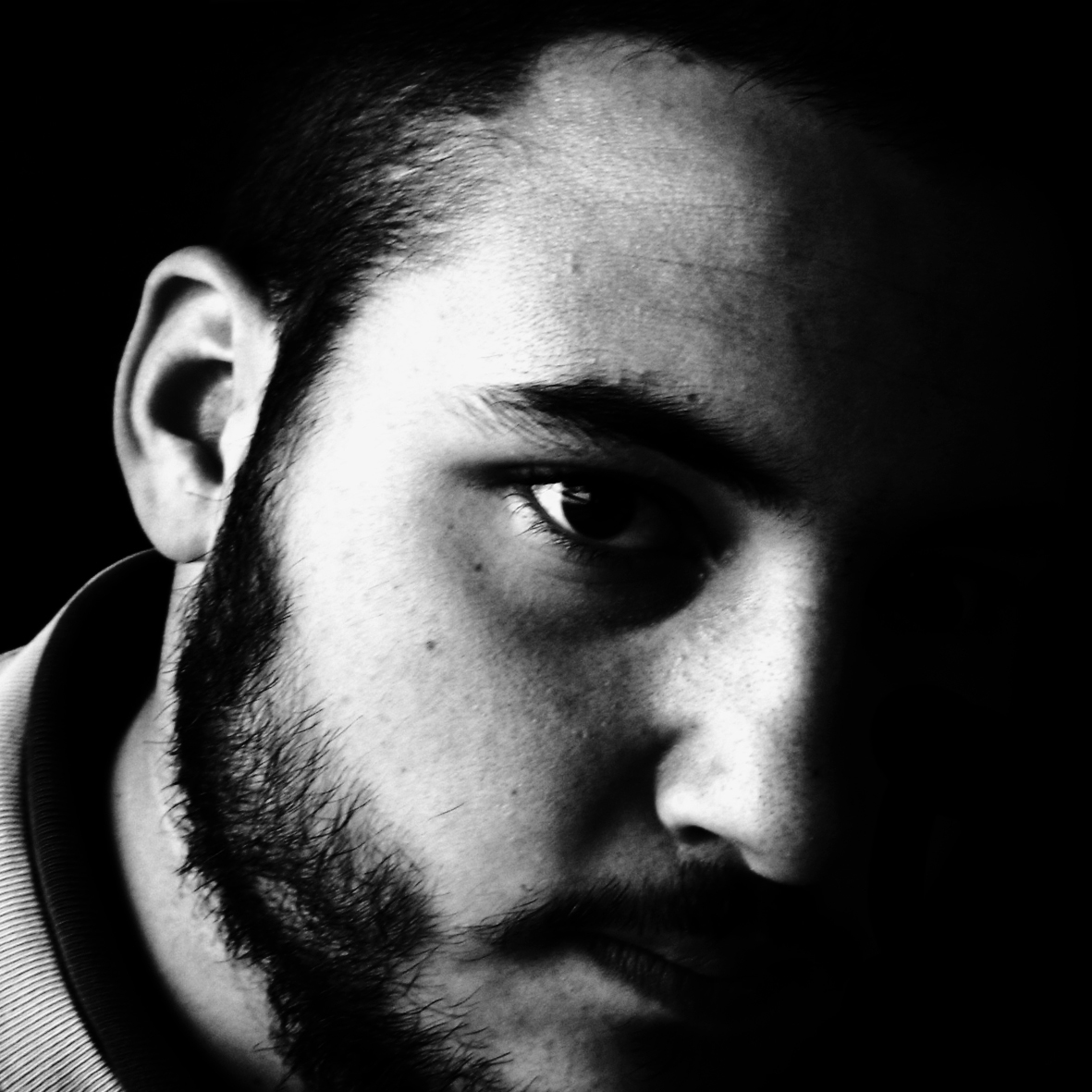 NICOLÒ RADICIONI
Born in Jesi (AN) 1984.
He graduated in Architecture at University of Ferrara in 2009, with a project on the Ancona Waterfront which explores the possibility of designing an hybrid system (commercial-passengers-public space). During 2009 he worked on two competition projects with Miro Architetti, an under40 architecture firm based in Bologna. From january 2010 he works both as freelance architect and as PAT. collaborator.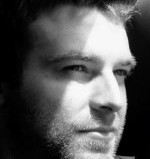 ALBERTO MATTA
Born in Chieri (TO) 1990.
He studied architecture at Polytechnic of Turin, at KTH Royal Institute of Technology in Stockholm and at Technische Universiteit in Eindhoven. He had professional experiences at Reyneri Architetti in Turin and at Pontvik Arkitekter in Stockholm. He currently works at PAT. since February 2016.
GINEVRA SERENA
Born in Borgosesia (VC) in 1993.
She studied architecture in Turin, at the Universitad Politecnica de Valencia and at the Carnegie Mellon University, Pittsburgh.
She earned a Master in Architecture Sustainability at Politecnico di Torino in 2018.
In the same year she partecipated in the International Workshop 'Save the traditional village' in Shanghai, in collaboration with SJTU-Jiao Tong University, Shanghai, China.
She joined PAT. in 2019.
PAST COLLABORATORS
Luca Rocca (founding partner), Marcela Soares Lins, Alice Ferro, Nadine El-Ashi, Ilaya Daccache, Daniel Najar, Vera Iliaki, Erika Paladino, Chiara De Grandi, German Tovar, Giulia Fausone, Eugenio Bosco, Aleksandra Cheremuchina, Mary Fawry, Matteo Zaghi, Francesca Omodeo, Valentina Porceddu, Anna Kibardina, Ivana Gacjic, Francesco Bovo, Claudio Gerenzani, Sila Giriftinoglu, Stefano Bussi, Alexandra Melgar, Andrea Rekalidis, Arnaud Gallet, Massimiliano Galleri, Daniele Locci, Chiara Carlucci, Luisa Vitanza, Elena Tabusso, Federica Lazzari