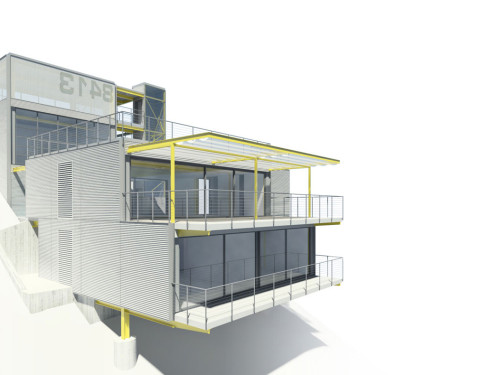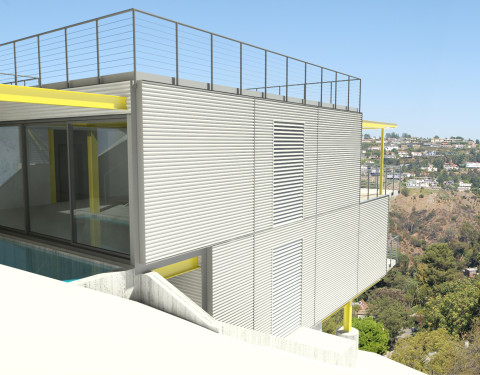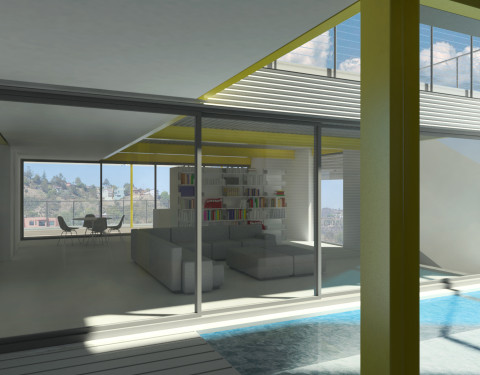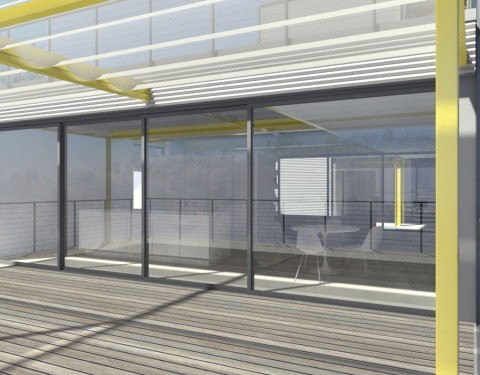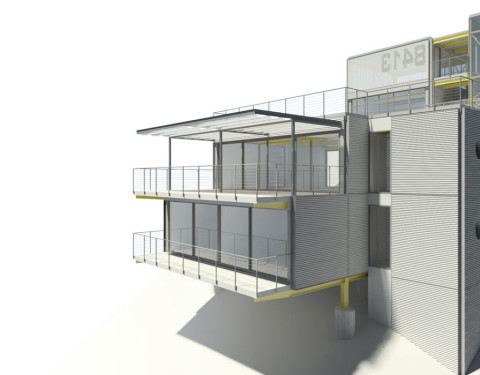 PAT.
Dimitry Vergun (strutture)
Fruchtman associates (impianti)
Ashirt engineering (infrastrutture e drenaggi)
South West geotech (analisi geologiche)
Land and Air surveying (rilievi topografici)
PIU' INFO

PAT. is going to marry its greatest passions in a new ambitious project hitting the ground in the legendary Laurel Canyon neighbour on Los Angeles' Hollywood Hills.
A steep slice of rock on the top of Grandview drive, tucked in the middle between the spots where the fictional detective Philip Marlowe and the British bluesman John Mayall used to live, will be the unlikely fertile ground for a green home of the new generation.
PAT., whose love for hardboiled literature and blues music is matched only by the passion for light and airy sustainable buildings, is designing a new uncompromising house for the hillside site, who sits on top of the hill which faces West Hollywood's Sunset Strip.
Flanked by local engineer Dimitri Vergun, who was responsible for the audacious structures of many celebrated LA homes from the likes of Pierre Koenig, Coop Himmelblau and Ed Niles, PAT. will cantilever from the rock a steel framed box.
Floating above the canyon as a dirigible, the house will offer an immersion in the natural elements just a few minutes away from the excitement of the Sunset Strip.
Capitalizing on PAT.'s trademark no-nonsense, modular, integrated approach to building design, the house will target LEED gold certification.
The energy strategy will exploit the warm California sun and the site-specific Canyon breeze to efficiently control the home microclimate. A selective building envelope will optimize solar gain according to the different hours and season of the years. The silvery skin will change as a chameleon to adapt to the varying conditions, providing comfort and the exhilarating experience of ever changing light and balmy air.
Upon completion, the house will welcome visitors in the classic Case Study House fashion: fully furnished. Instead of featuring the canonical mid century modern pieces, PAT. will pay homage to its own country showcasing the best in modern and contemporary Italian furniture design.
A tribute to Laurel Canyon lineage in the development of the arts, the house will be completed by a collection of site specific artworks.
>>BUY THE DREAM!
[/one_half_last]