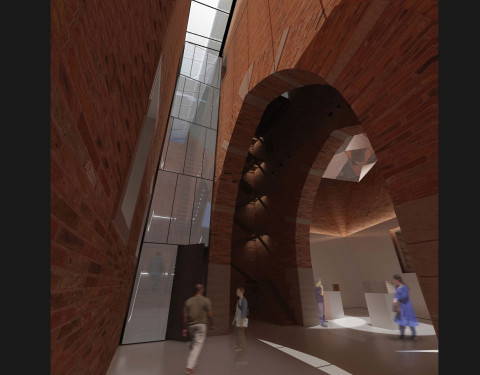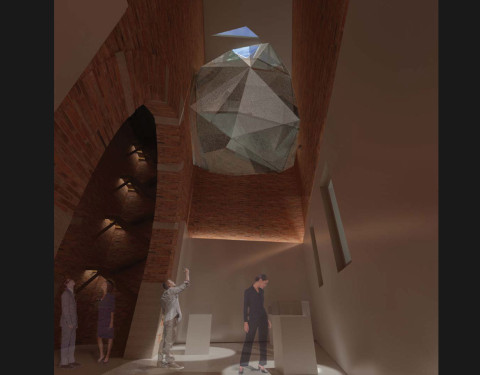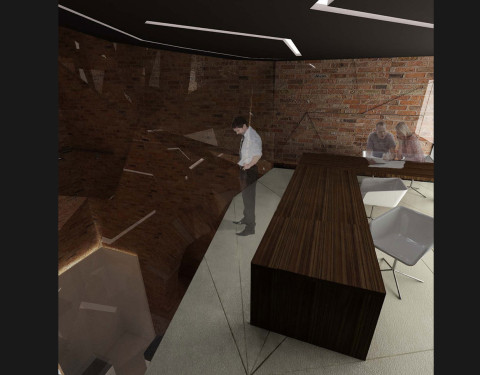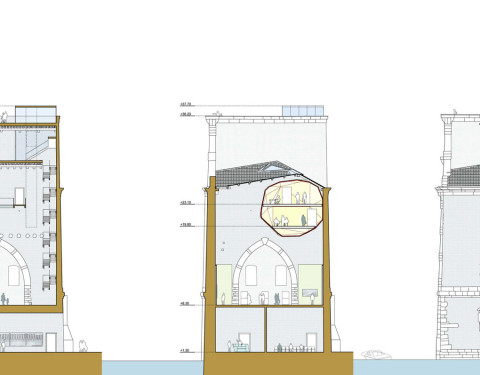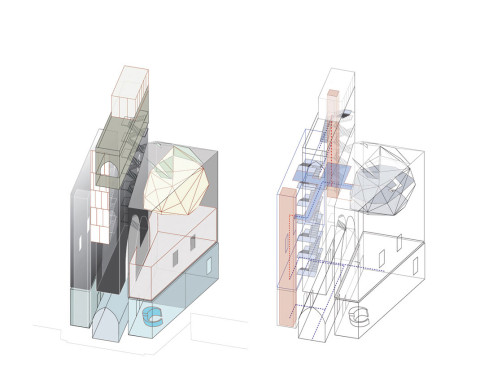 Venice Arsenal. Porta Nuova tower restauration and reuse as exhibition space.
Competition – Honourable mention. Project exhibited at the XX Venice Architecture Biennial
Adjaye Asscoiates / PAT. (architecture)
Buro Happold (structural + electrical/HVAC systems design)
Davis Langdon (cost estimate)
The proposal aims at exalting the readability  of the existing building's spatial qualities. The design plays with two elements: the insertion of a series of "fragments" inside a container with a strong character, the enhancement of this character through the modulation of light.
Lights and fragments counterpoint the solidity of the masonry walls of the building creating new vibrations. The aim is to guide the visitor through an exciting series of spatial experiences. Plus, the tower will become a well serviced and stimulating workplace for its everyday users.
From the ground level, the tower is neatly divided in three sectors, three flanking vertical blades. The design underlines this quality, giving each blade a function and a peculiar kind of light.