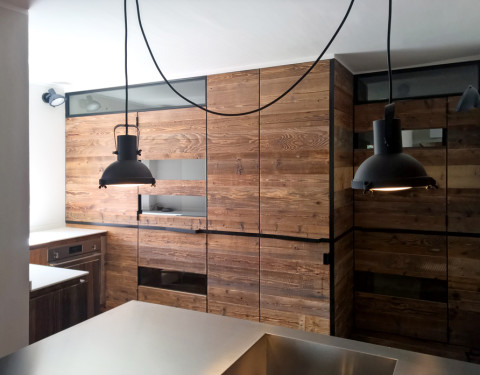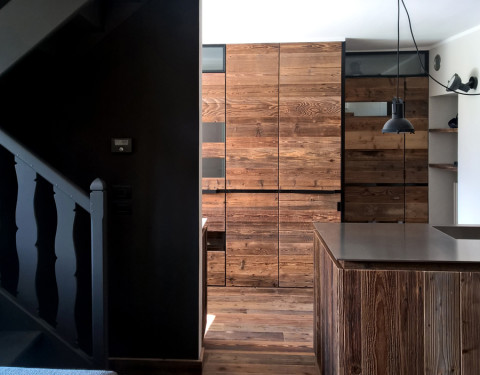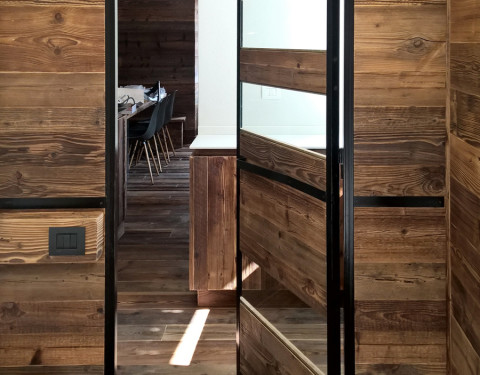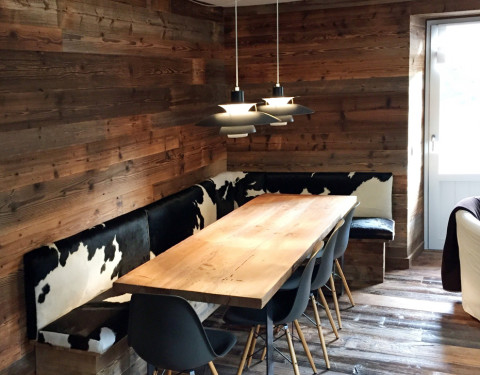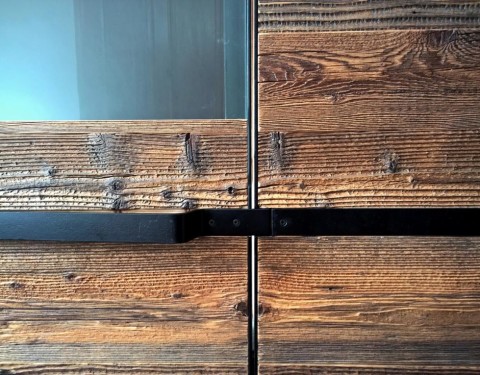 Holiday house renovation in the mountains in Valle D'Aosta
Renovation and Interior design of a two-storey old rural house in the mountains in Valle d'Aosta.
A complete transformation made the house functional and cozy, with an eye to the social aspect of welcoming guests. The flooring, as well as the walls, are covered with old recycled fir boards. The bespoke boiserie is mounted on burnished black iron frames and, in addition to acting as a cladding, contains built-in wardrobes and creates an entrance hall separate from the living area. The kitchen, the dining table, and the bench too are custom designed and made to measure with the same fir wood, while the other seats around the table are iconic Eames chairs by Vitra.
Particular attention was given to the choice of lights, pieces of history of design. From Louis Poulsen's chandeliers to Le Corbusier's Projecteur.